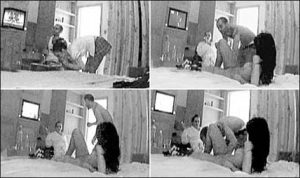 The vanilla celeb sites say Calum Best is best known as the son of football legend George Best, we we all know him as the co-star of the Lindsay Lohan / Calum Best sext tape.
Besides reality show "Totally Calum Best: The Best Is Yet to Come" he's also know for sex scandals with hookers and cocaine. Calum has a daughter, Amelia Lucie Hogan, who was born on 19 December 2006 in London, from a one night stand with model Lorna Hogan. He has reportedly dated models Kate Moss, Agyeness Deyn and Gemma Atkinson along with Lindsay Lohan, Mandy Moore, Nicole Ritchie, Reese Witherspoon and Kate Hudson.
See the Lindsay Lohan/Calum Best Sex Tape here.