Undoubtedly one of the most famous cam sites in the world, Live Jasmin is often touted as being the best when it comes to entertaining a straight audience, but how well do they deliver for guys at Live Jasmin Gay?
I visited to see what they can offer and I have to confess that I was impressed by what I found.
Not only does Live Jasmin have a massive number of female performers for their straight audience but they also have thousands of cams from gay (and straight or bisexual) guys all around the world, with a considerable number of Trans performers too.
Within minutes of arriving I'd already discovered five gorgeous guys I wanted to watch, and although not all of them were broadcasting live at the time several of them had some videos of previous broadcasts for me to check out.
Review Of Live Jasmin Gay
There are a few cam sites out there where they seem to select who they promote depending on what they imagine the fans want to see, which is why you'll often find just muscled hunks who all look like they just cam from the gym, but with Live Jasmin gay cams you get a more impressive mix of guys.

On the very first page of cams I found several younger twink guys right up next to older muscled men, and of all races too. Whether you're into Brazilian guys, Russian hunks, British twinks or American jocks, there's a good chance you're going to find a lot of guys to follow and be entertained by.
When you see a guy you like to the look of you can click through to watch their cam for a little while and see the chat, but there's more there to check out than just the guy showing off. You can invite them to go into a private chat where you can get to know each other a little more, or you can give them a little surprise and use some of your credits to send them a gift.
Gay Live Jasmin Webcams
Scrolling down their cam page can reveal a lot about them. A lot of performers really make the most of it by adding quotes and galleries for their fans to look through or videos to watch. It's a great way for them to entice new fans in and I know that because it's worked on me with several handsome performers I'm now following.
To really make the most of the site you need to sign up for a free account, and once you've done that you can buy credits and start rewarding your favourite performers for the cam shows they deliver. Believe me, once you have a couple of guys you've enjoyed chatting to and watching you won't have any problem rewarding them for what they do.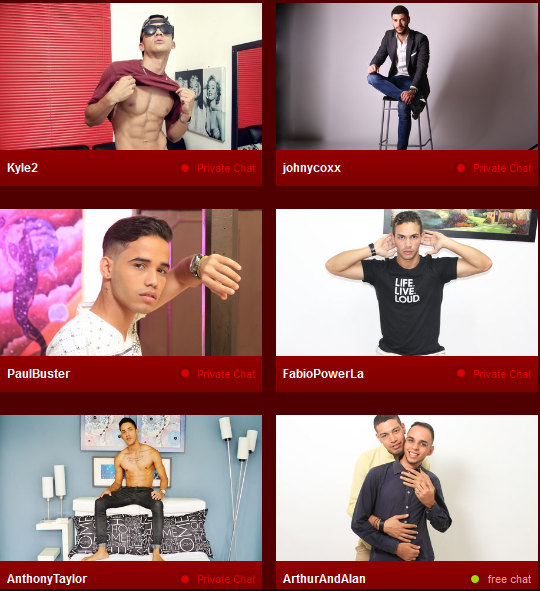 What makes Live Jasmin gay cams better than others? I would say most of all it's the number of guys you can get to chat with, and the quality of the interaction. Sure, there are a lot of awesome men on other sites, but I've found them to be too spammy and with very little chat. At Live Jasmin I really feel as though I know a lot more about the guys I've been watching. We really hope you enjoyed our Review Of Live Jasmin Gay and hope that you like the site as much as we do.