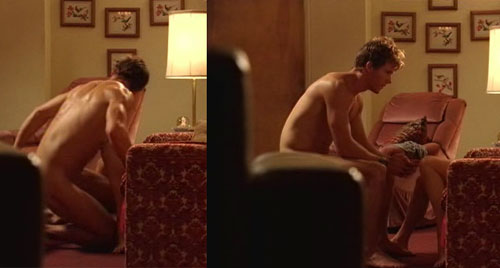 Vampires are all the rage right now, especially with Robert Pattinson in Twilight, but HBO fans have been getting their fangs full on True Blood all year. The series, created by Alan Ball of Six Feet Under fame, features quite a few hotties getting down, dirty and totally naked.
The plot revolves around vampires "coming out of the coffin" in small town Bon Temps and in addition to Aussie actor Ryan Kwanten, stars Anna Paquin, Stephen Moyer, Sam Trammell and Alexand Skarsgard.
As long as they keep showing hot sex scenes like this, the show's popularity is bound to continue.