Patrick Dempsey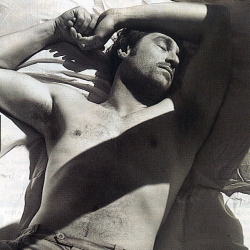 Patrick Dempsey, best known as Dr. Mc Dreamy Derek Shepard on Grey's Anatomy, has been burning up the silver screen for nearly 3 decades. He got his start in a series of teen romance comedies such as In the Mood, Happy Together, Loverboy and Can't Buy Me Love.
His first major television role in tv series was a recurring role as Will's closeted sportscaster boyfriend on Will & Grace. He went on to play the role of Aaron Brooks, Lily & Judy's psychologically unbalanced brother, on Once & Again.
He also played Meyr Lansky in Mobsters with Christian Slater and Richard Greico and John F. Kennedy in JFK: Reckless Youth. See Patrick Dempsey Nude here.