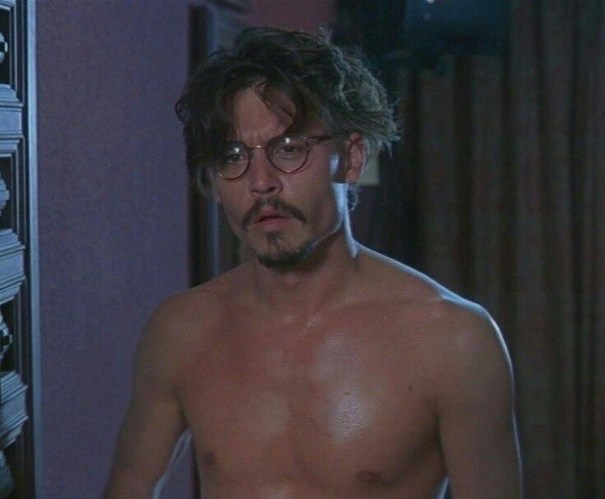 Johnny Depp Shirtless
Johnny Depp shirtless in this scene from 'The Ninth Gate', a Roman Polanski film. The film is loosely based on the novel The Club Dumas. Johnny has been one of the biggest names in Hollywood for decades now and is considered one of the best film stars in the world. If he is starring in a movie, you know it's going to be epic. Unfortunately, he hasn't done many shirtless or nude scenes.  We have had our fingers crossed for years, but it hasn't happened yet.
Some of our favorite Johnny Depp movies include: 'Edward Scissorhands', 'Fear and Loathing in Las Vegas' , and 'Charlie and the Chocolate Factory'. These movies will all give you a good sense of how great his talent really is. Johnny Depp is one of those celebs that will always be an idol and heart throb to fans. His distinct style and personality makes him stand out among his fellow actor friends. You can see more naked male celebs at MrMan – Click Here.