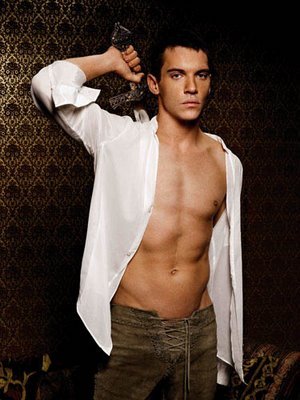 Jonathan Rhys Meyers was born on July 27, 1977 in Dublin, Ireland. His biggest role to date is King Henry VIII on Showtime's The Tudors. Meyers plays a wicked Henry, it is hard to imagine anyone else in that role.
He's also been in August Rush, Alexander, Vanity Fair, and Elvis (where he played Elvis Presely.)
Jonathan Rhys Meyers is a heartbreaker. See all of his sexy and nude pictures here and you'll see why.