Mar 26, 2009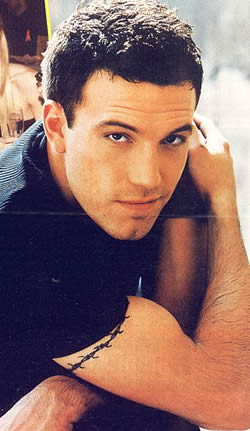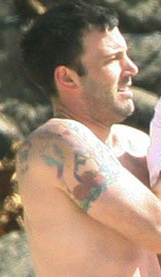 Ben Affleck has a half-dozen tattoos on his back, arms, and shoulders, including a cliche barbwire design.
The leading man now says he regrets some of his tattoos, the first of which he received at the age of 16. "They get in the way of my being able to play someone else," he said in a recent interview. "Every time I'm sitting in a makeup chair or putting on a costume I'm reminded I'm me, not the person I'm supposed to be playing.
Check out Ben Affleck's nude pictures and videos.